YEARBOOK
This year is extra special as we celebrate our 10th year edition. To make it even more memorable, we have added an additional 20 pages compared to last year's edition. That's right, more space to showcase the unforgettable moments shared by our amazing students and staff.
To ensure we capture the essence of our vibrant community, we need YOUR help! We invite you and your student to share any pictures taken throughout the year, whether it's at events, dine-outs, or simply precious moments on campus. Your contributions will make this yearbook truly exceptional. Please send your photos to Saddleyearbook@gmail.com and don't forget to include the grade of the students involved.
Don't wait any longer! Click on the link below to order your yearbook today and secure your copy of this special edition. Trust us, you won't want to miss out on reliving these cherished moments for years to come.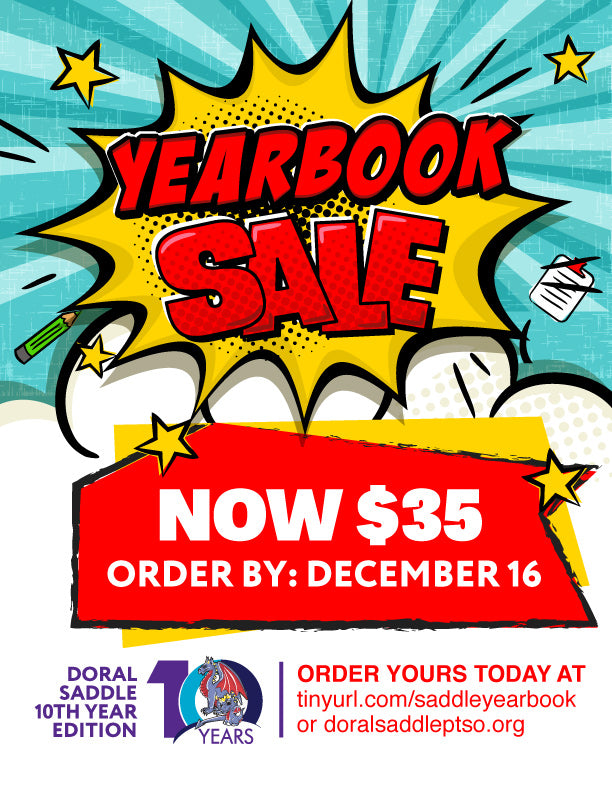 YEARBOOK SALE
Act now and secure a copy of the highly anticipated 2023 - 2024 yearbook for your child. Don't run the risk of them missing out on this cherished memento by waiting until the chaotic rush at the end of the school year. Make your purchase now and guarantee that your child will have a timeless keepsake to commemorate this extraordinary year. Price increase after December 16.
PURCHASE YEARBOOK!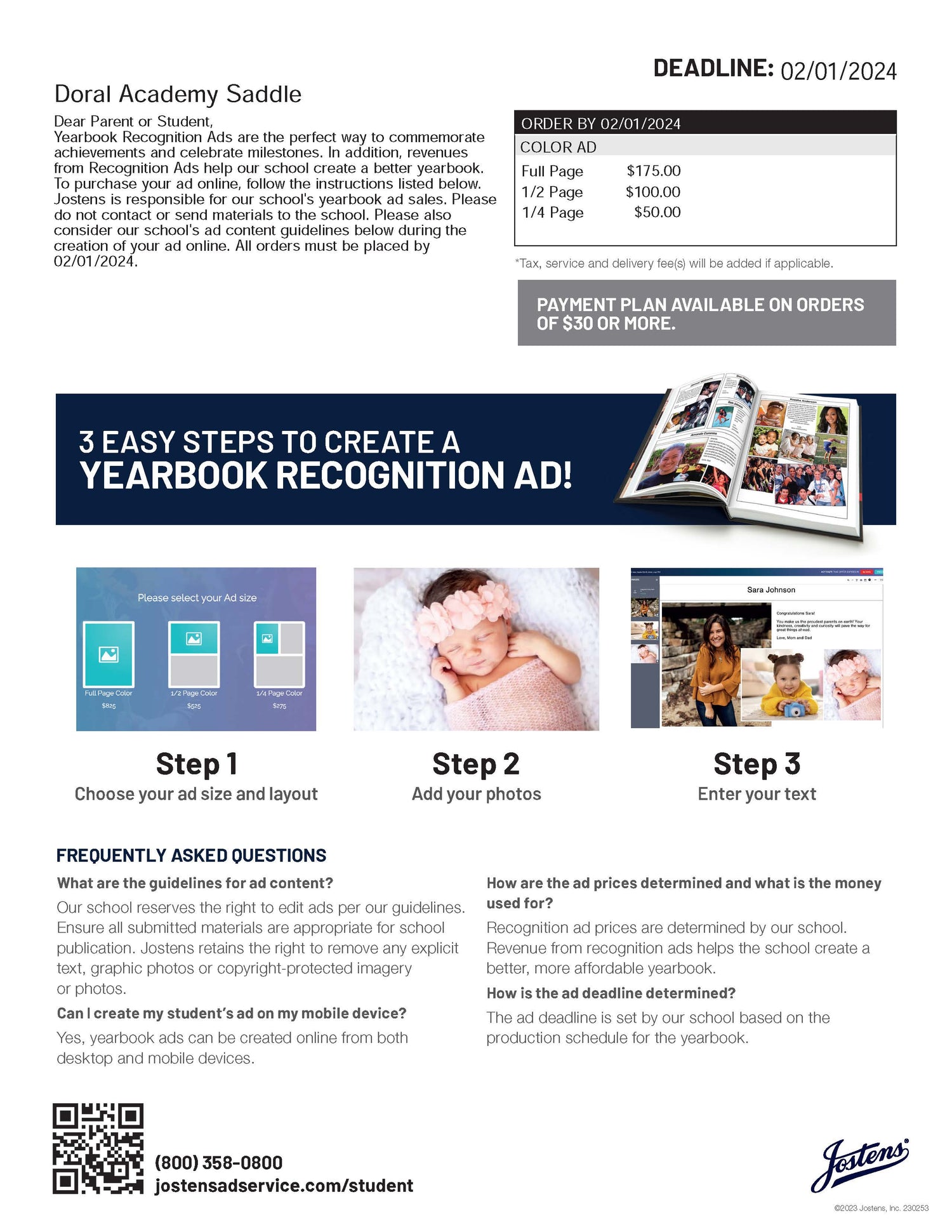 YEARBOOK RECOGNITION & BUSINESS AD
Attention all Doral Saddle parents and businesses!
We understand that designing an ad may require multiple sittings and revisions, which is why we've partnered with Jostens. Their system allows you to start working on your ad, save your progress, and return to it at your convenience. Once you're satisfied with your design, simply submit and pay for your ad!
So, if you're considering purchasing an ad in this year's yearbook, don't delay! Seize the opportunity to showcase your business or celebrate your student's achievements.
PURCHASE A RECOGNITION AD OR BUSINESS AD HERE!