FAMILY MEMBERSHIP
When you become a dues-paying member of the PTSO, you actively enhance and enrich students' educational experience, positively impacting their learning journey. The PTSO takes charge of organizing fundraisers, events, and coordinating volunteers, while also facilitating communication between parents, teachers, and students. 
We understand that finding time to volunteer can be challenging due to busy schedules. Therefore, it is important to note that membership DOES NOT require any volunteer commitments. Simply joining the PTSO demonstrates your unwavering support for our mission.
For just $20, a family membership covers all Doral Saddle students in your household. As a member, you will enjoy several benefits, including early entry and discounted tickets to PTSO events, voting rights, and the ability to influence PTSO decisions.
All the money raised goes directly back to the school!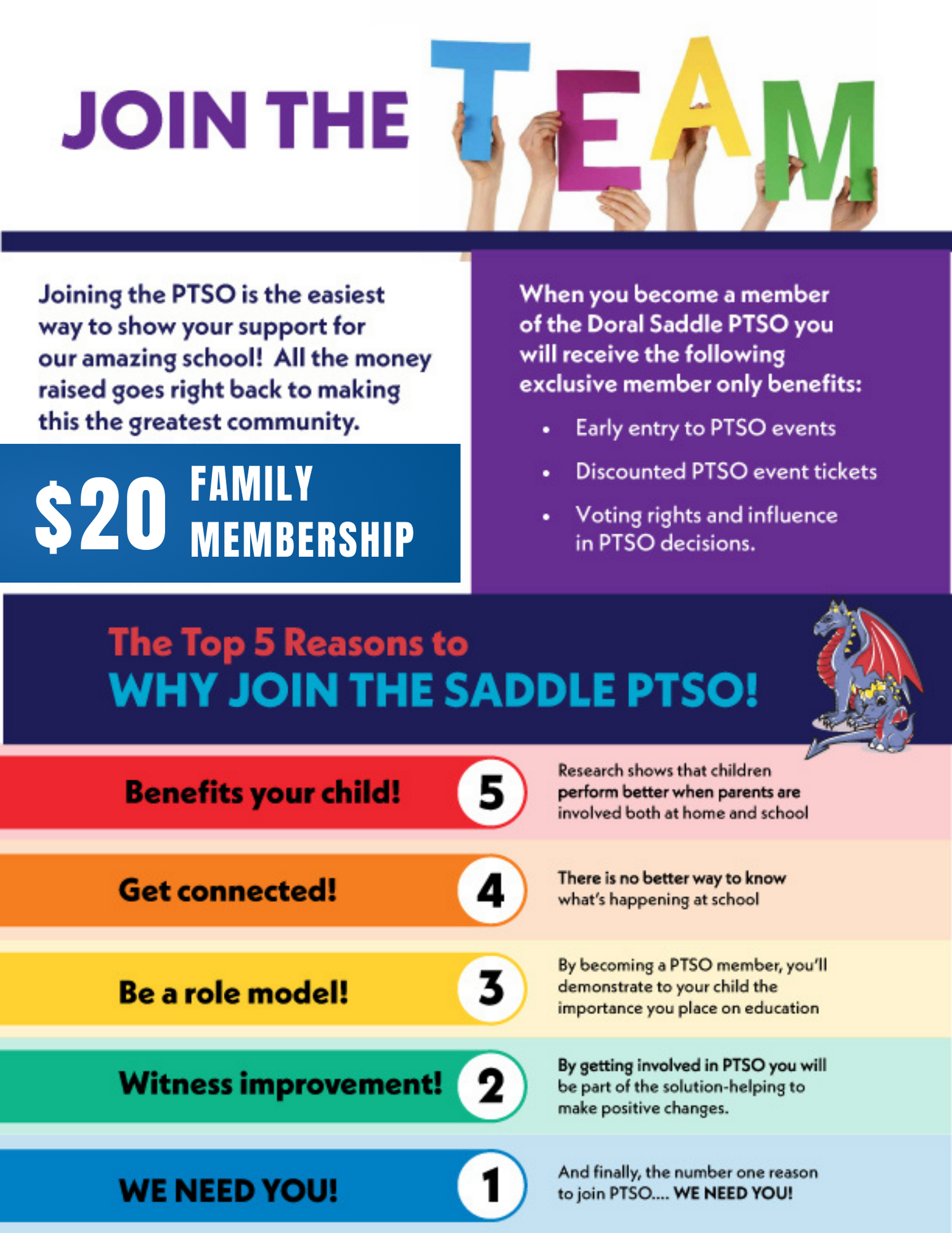 FAMILY MEMBERSHIP
With fall events just around the corner, being a PTSO member will grant you access to discounted tickets for all the exciting events we have planned. It's an incredible deal that you won't want to miss!

We can't wait to see you at our upcoming fall events!
BECOME A MEMBER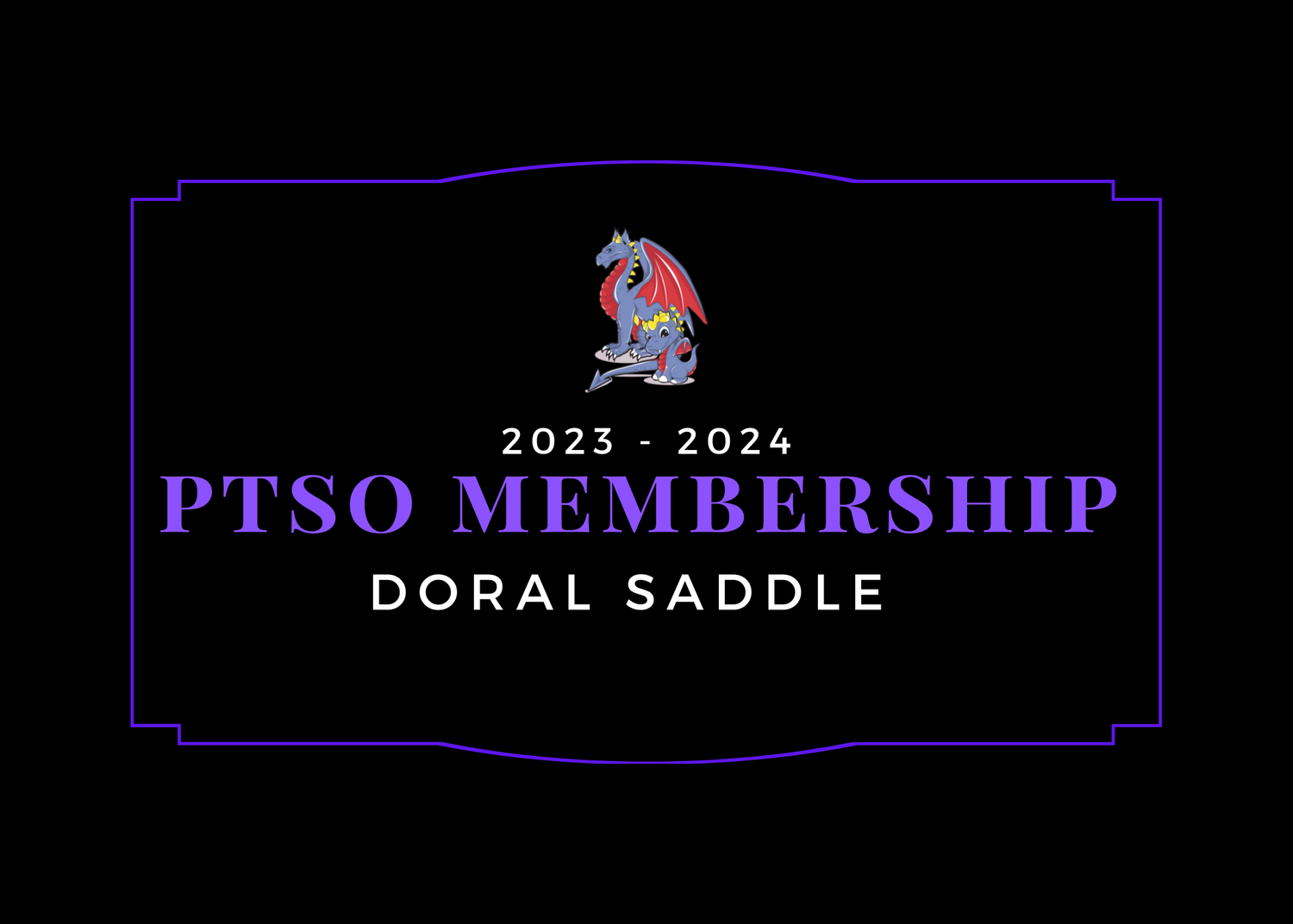 Once you have paid your yearly family membership dues, kindly fill out this form. We are interested in any talents or services you can contribute to our PTSO. Please share them with us here.
SADDLE PTSO MEMBERSHIP FORM