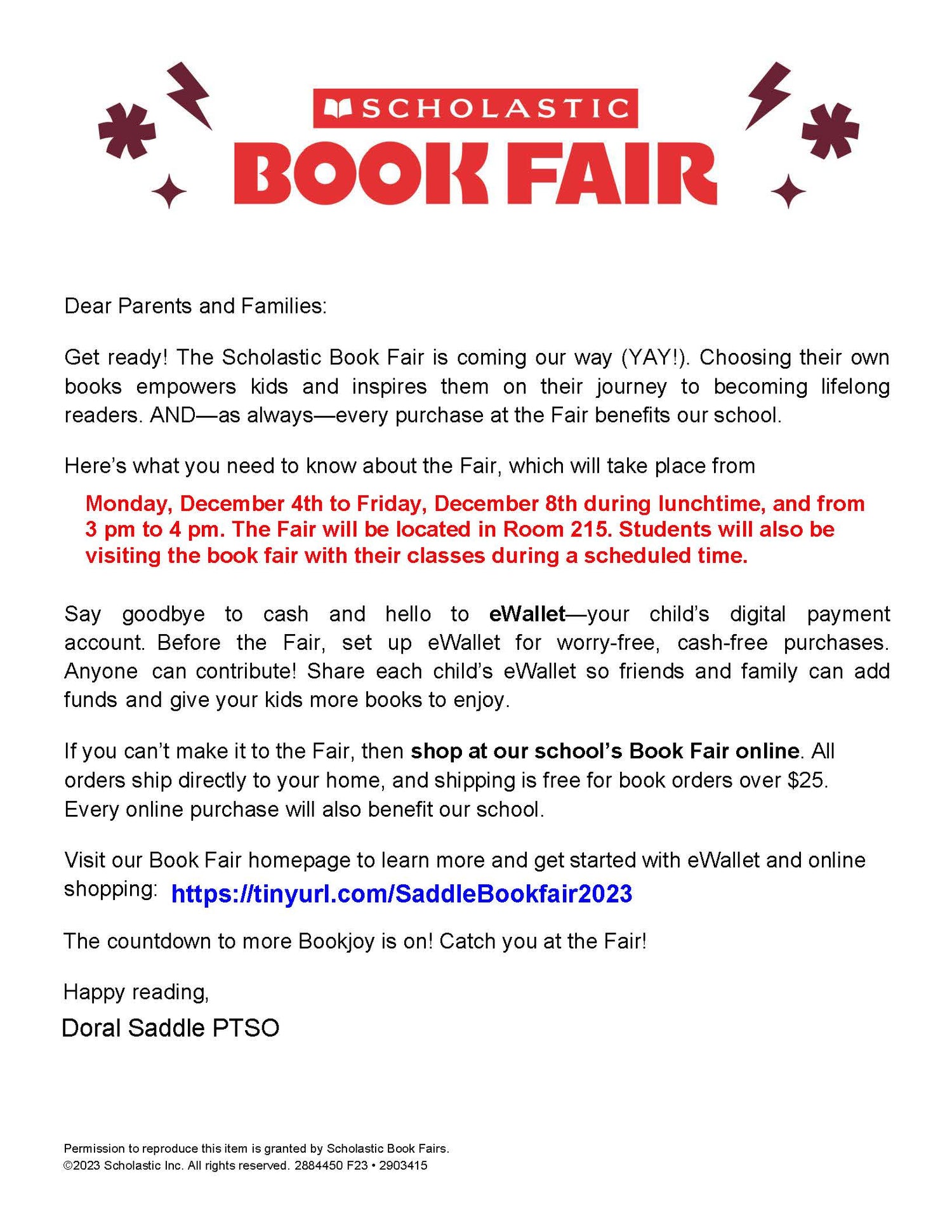 Scholastic Book Fair
Monday ,December 4th - Friday, December 8th
Join us for our incredible school book fair! We highly recommend parents to create a student E-Wallet, which is a convenient digital payment account that allows anyone to add funds. This will make it hassle-free for your child to purchase books without the need for cash. 
Volunteers are essential to the success of our event! Reach out to your child's teacher to find out when they will be visiting the book fair and sign up to volunteer. As a token of our gratitude, all volunteers will receive a "$5 off of $20 coupon" for their valuable assistance. 
Don't miss out on this fantastic event - come and let your children explore a world of books!
CLICK HERE TO SET UP eWallet: https://bookfairs.scholastic.com/bf/doralacademysaddle1
Set Up E-Wallet
PARENT VOLUNTEERS NEEDED!
We're looking for volunteers! We rely on volunteers to help make this event fun and successful! Our volunteers help kids choose age-appropriate books, compile wishlists for them to take home, help them tally up the book costs to ensure they have enough money to pay for them, straighten and stock the shelves, and help with monitoring and crowd control. Come spend an hour or more, or simply volunteer when your child's class visits the book fair! You can view the class schedule below. Please consider helping – we need you!
All volunteers will receive a "$5 off of $20 coupon" for helping!
CLICK HERE TO VOLUNTEER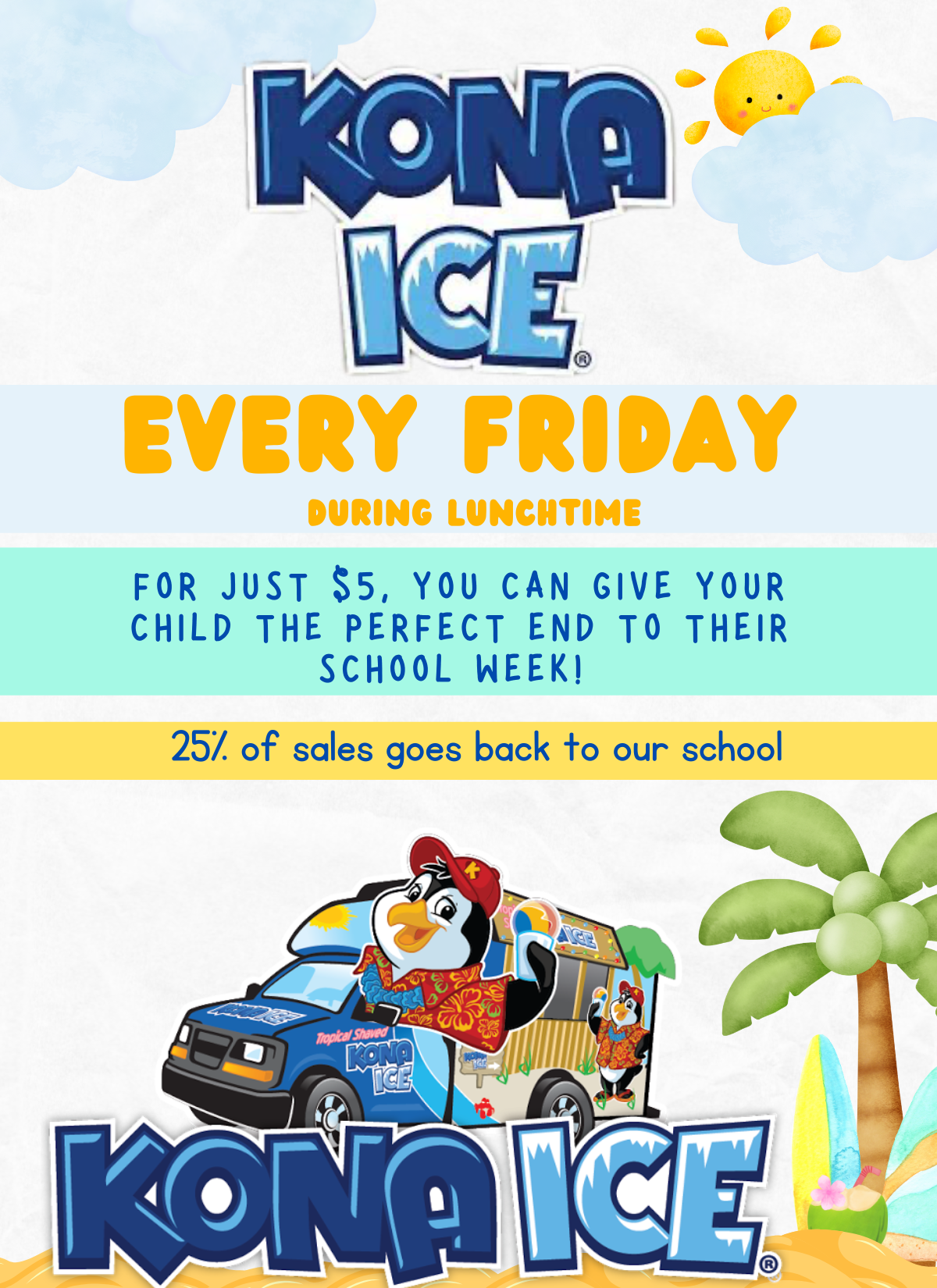 KONA ICE
Every Friday during lunchtime!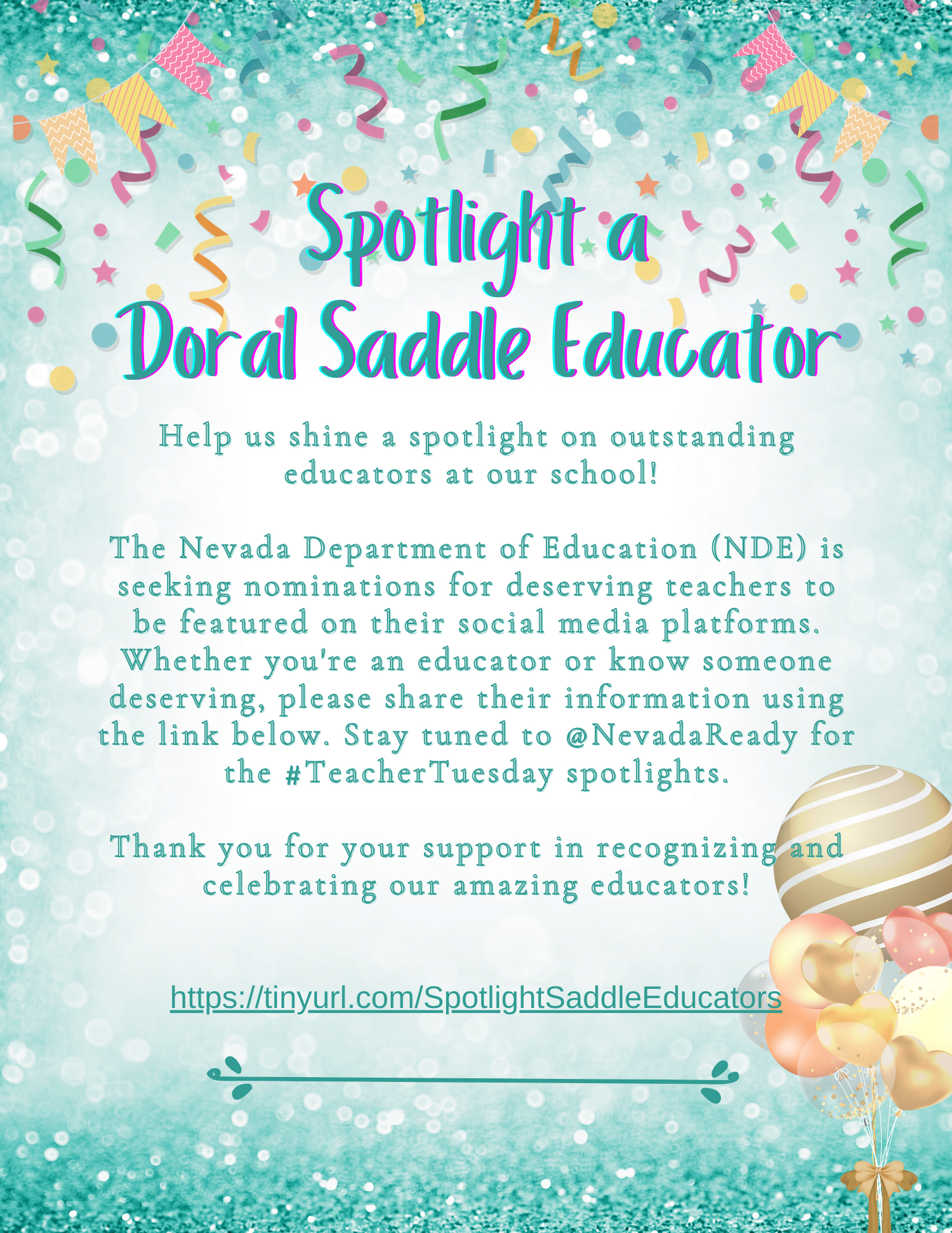 SADDLE SPOTLIGHT
Help us celebrate our exceptional educators at DORAL ACADEMY SADDLE! The Nevada Department of Education (NDE) is seeking nominations for deserving teachers to be featured on their social media platforms. Whether you're a teacher or know someone deserving, please share their information using the link below.
Let's shine a spotlight on the incredible work happening in our school community and show our appreciation for our amazing educators! #TeacherTuesday @NevadaReady
CLICK HERE TO NOMINATE OUR OUTSTANDING EDUCTORS!