Night At The Ballpark 2023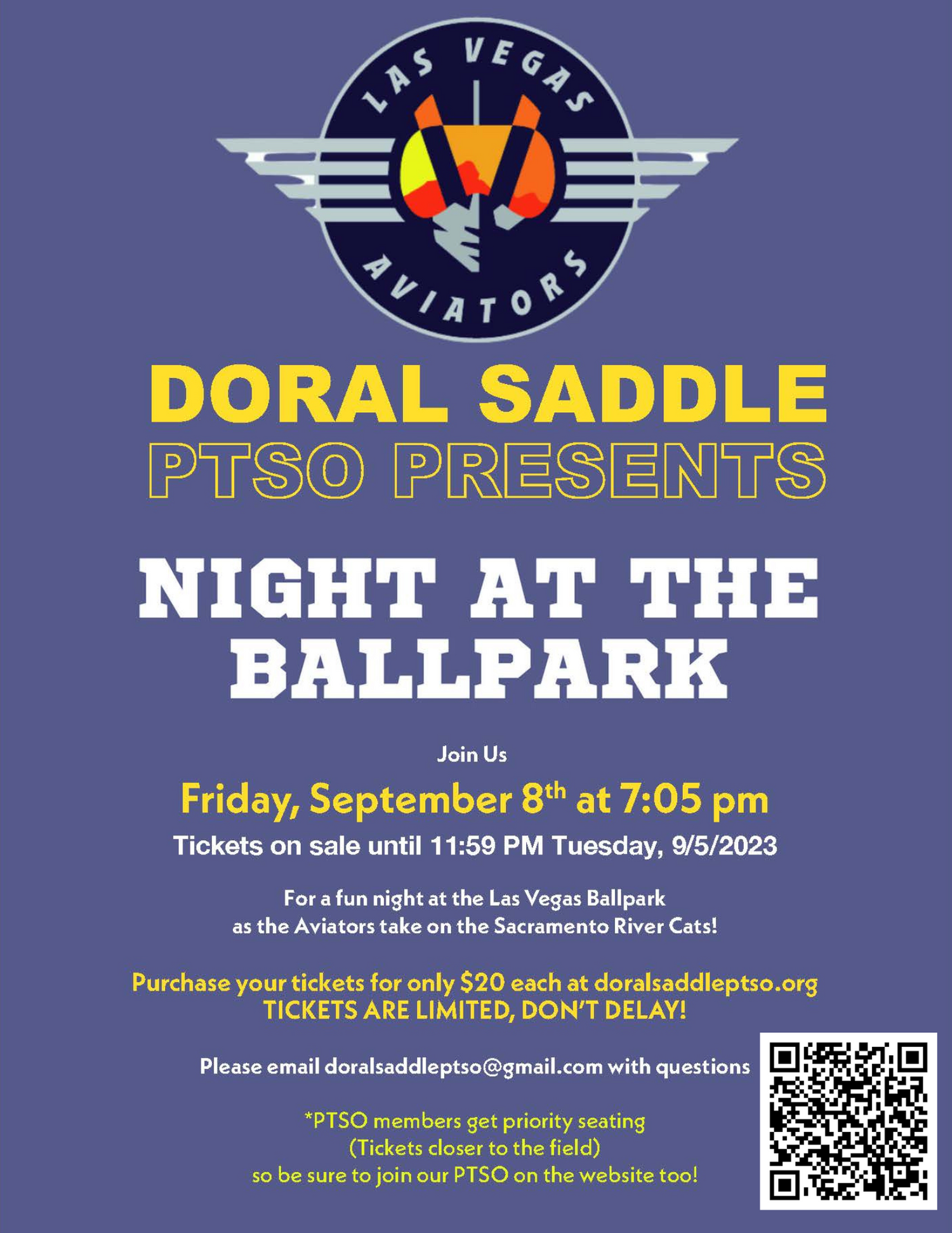 NIGHT AT THE BALLPARK

Don't miss out on this fantastic opportunity to enjoy a fun-filled night with our school community. Tickets are available for just $20 each! Purchase your tickets on the link below before 11:59 PM Tuesday, September 5th, 2023.
Pick up your tickets on Thursday, September 7th at the front of the school. Choose between two time slots: before school (7:45 am to 8:30 am) or after school (2:50 pm - 4:00 pm). If those times don't work, pick them up during the elementary open house from 5:45 pm - 7:30 pm at the MPR.
We appreciate your support and look forward to seeing you at the game!
Please feel free to reach out to us at doralsaddleptso@gmail.com if you have any questions or need further assistance. 
PURCHASE YOUR TICKETS TODAY!