Doral Dine Outs / Fundraising
WAHOO'S TACO
Thank you families and Wahoos Taco for supporting our school! We are pleased to announce that the event has been successfully completed. The Doral Saddle PTSO raised funds for new school laptops and thanks to your participation, Wahoo's Taco generously donated 20% of the sales. We are grateful for your contribution to this great cause.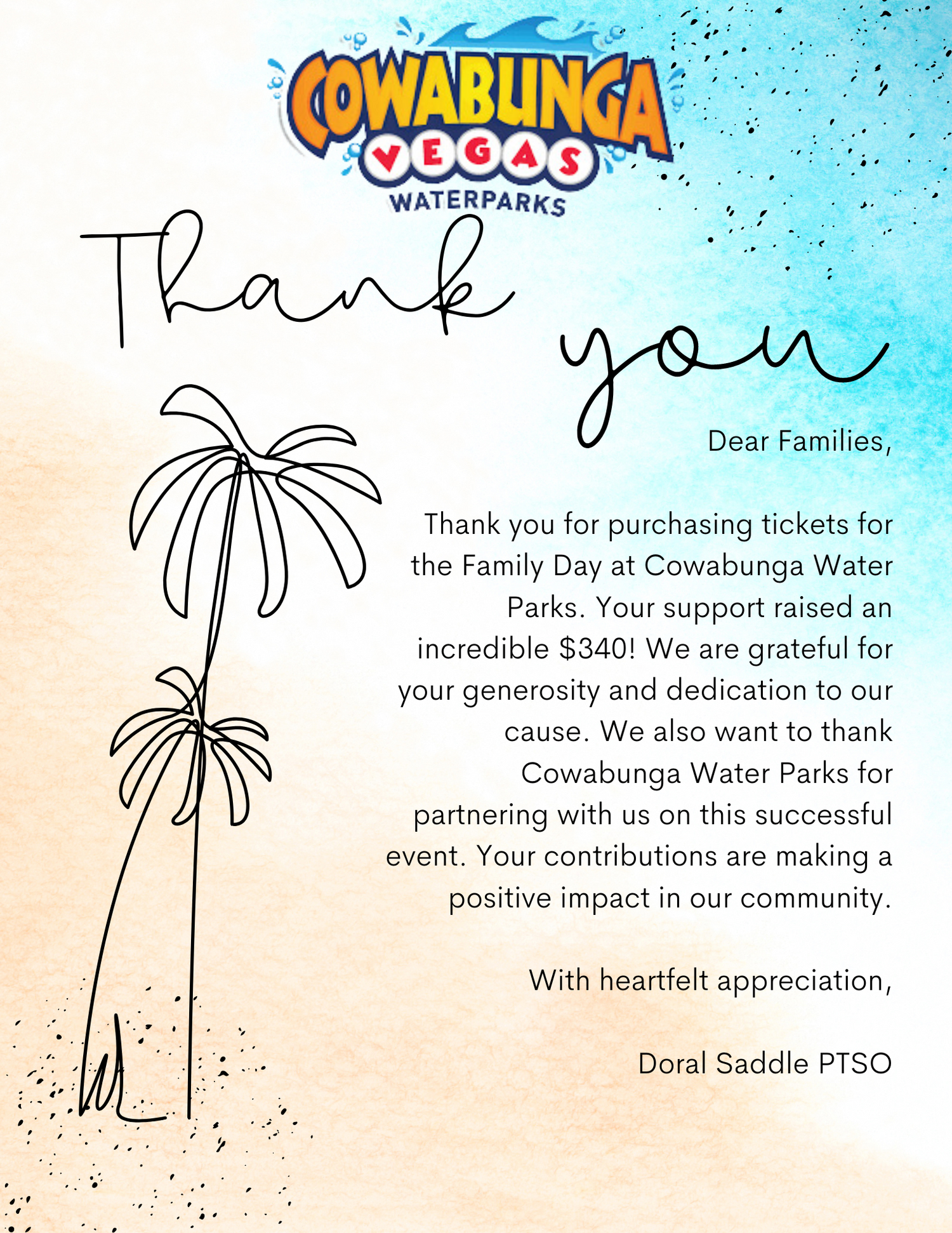 COWABUNGA WATERPARKS
Thank you families for purchasing tickets for the Family Day at Cowabunga Water Parks. Your support raised an incredible $340! We are grateful for your generosity and dedication to our cause. We also want to thank Cowabunga Water Parks for partnering with us on this successful event. Your contributions are making a positive impact in our community.